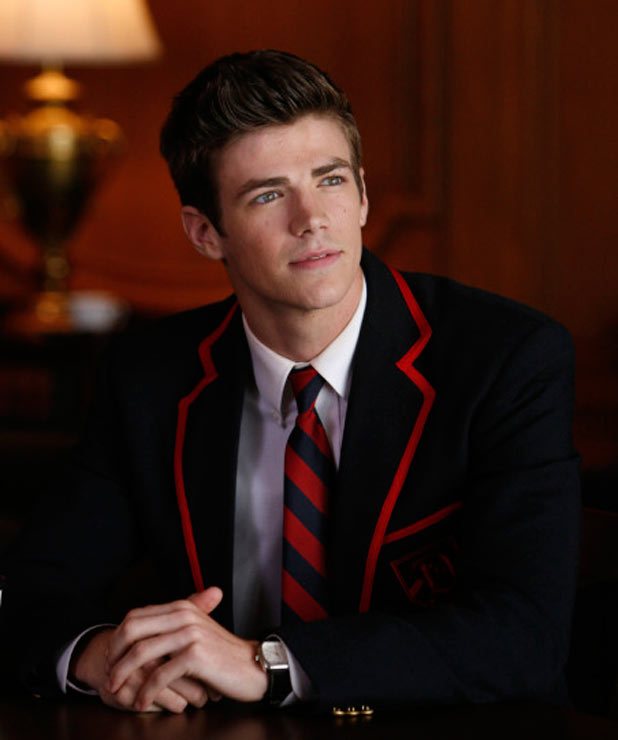 How does it feel wearing that Warbler ensemble?
It's the coolest thing in the world. The Warblers are pretty badass.

I bet Darren misses it.
Oh, he does! I can confirm that. Whenever he sees me in that Warbler uniform, he's very vocal about how jealous he is. [Laughs.] When we filmed the Warbler number for "Michael," he was there, stalking us. I think it kind of kills him to see a cool Warbler number happening when he can't be a part of it. But it would be hard for me too! The Warbler numbers are some of the best on the show, and if it was happening and I didn't get to be apart of it, I'd be jealous too. Granted, Blaine has some pretty cool things happening on his own in this episode.
HuffPost TV's Maggie Furlong sat down with Damian McGinty and got all sorts of scoop. From love interests (yes, multiple!) to his future with the show, y'all are going to want to read this interview.
So next season you'll be ready to really go all out?
I hope so! That's my plan. It's a done deal!

Is it? Are you for sure coming back for next season?
No, that's not a done deal yet … it hasn't been made official. I did win seven episodes, I'm on my tenth, so … things are going good. [Laughs]
What do Nolan from 'Revenge' and Schmidt, the self-proclaimed ladies man on 'New Girl,' have in common?

Yeah, they can both get a little smarmy, and Nolan could probably fill a Douchebag Jar faster than most with his conniving ways. But they're also two of our 11 in '11 best scene-stealing men on TV.

This list is filled with epic examples of how to be a co-star. Yes, these 11 men may not be top-billed on their respective shows, but it's safe to say those shows wouldn't be the same without them.

Who made the cut? Click into our gallery to see, and share your own nominees in the comments.